"Lord if it's you," Peter replied, "

tell me to come to you on the water."

"Come," he said.
Then Peter got down out of the boat, walked on the water and came toward Jesus.
- Mathew 14:28-29
There is an invitation from Jesus to the church to step out of our comfort zones and encounter Him in supernatural ways so we can help others encounter Him too.
Back to School Community Outreach Update
Thank you to all who participated in our Back to School outreach this summer! We gave away almost 250 backpacks and school supplies and blessed many families with free food and other stuff. We've seen people come to Christ and had the opportunity to share the Gospel with over 300 people. What a great day!
Our Vision: To see the world know Jesus and make Him known.
Our Mission: To reach the lost, engage the body of Christ and encourage them to live a lifestyle of supernatural evangelism and disciple making.
"For the Kingdom of God is not in word but in power."
-1 Corinthians 4:20
Watch the impact of our conference with a church Youth Group
God is using these events to help people encounter God at greater levels and make Jesus known like never before. Through our passionate worship times, interactive teachings and outreaches that take place during these events we are not only seeing the body of Christ come to a stronger revelation of who they are in Christ but we are seeing the lost get saved. Through love and the gifts that God has given to us to use we see God move in supernatural ways to reach the harvest and make disciples.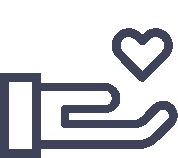 When you support and contribute to Stepping Out you are joining in our journey to bring Christ to all nations. We appreciate your prayers and your generous donation as it allows us to fulfill God's great commission.
All contributions are tax deductible. A contribution statement will be provided upon request.
Subscribe to our monthly newsletter and receive updates on the awesome work God is doing through Stepping Out.