"Lord if it's you," Peter replied, "

tell me to come to you on the water."

"Come," he said.
Then Peter got down out of the boat, walked on the water and came toward Jesus.
- Mathew 14:28-29
sw florida are you ready?
Stepping Out Conference is coming to Fort Myers
October 24th-26th
*Registration is not required for evening sessions
Our vision is to work along side churches of various denominations and specialize in providing services and training that help develop an evangelistic lifestyle.
Our vision is for people to encounter the transforming love of Jesus so that they can live out the God-given purpose for their lives. We provide simple, effective tools and hands-on opportunities for people to step out of their comfort zones by helping to develop their spiritual gifts, such as the prophetic, words of knowledge and healing, so they can use their gifts to minister to people in their city and work place. Our focus in all that we do is to teach people that simple acts of love can reveal Jesus and change the lives of others.
"For the Kingdom of God is not just a lot of talk; it is living by God's power."
-1 Corinthians 4:20
Stepping Out is a 2 1/2 day interactive conference that gives people an opportunity to be completely surrendered to God and encounter Him at a greater level. At the same time take that encounter and allow God to touch people in their city supernaturally during the conference!
March 4th-13th, 2019: Tim will join Chris Overstreet and Compassion to action to minister in Argentina.
April 25th-28th, 2019: Stepping Out Conference in Honduras
​
June 14th-16th, 2019: Stepping Out Conference in North Carolina
​
July 17th-23rd, 2019: Stepping Out Ministry Team in Guatemala
​
September 27th-30th, 2019: Stepping Out Ministry Team in Massachusetts
October 17th-19th, 2019: Stepping Out Conference in Fort Myers, Florida
​
November 7th-11th, 2019: Stepping Out Ministry Team in Guatemala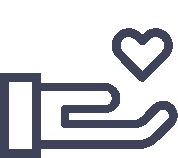 When you support and contribute to Stepping Out you are joining in our journey to bring Christ to all nations. We appreciate your prayers and your generous donation as it allows us to fulfill God's great commission.
All contributions are tax deductible. A contribution statement will be provided upon request.
Subscribe to our monthly newsletter and receive updates on the awesome work God is doing through Stepping Out.